From shoulder season into Winter, the days for golf grow shorter and favourable weather grows harder to come by. If you find yourself missing golf in the off-season, check out our list of 5 movies about women in golf to get your fix.
Succeeding in golf is hard. These movies highlight powerful women who inspire others by their performance, coaching or advocacy for women's professional golf.
Their passion for golf is worth a watch.
1) "Becoming Annika"
"Becoming Annika" has been shown a handful of times on the Golf Channel and will likely be aired again. It is presently available on the USGA YouTube channel.
The 52-minute documentary highlights Annika Sorenstam's rise to the top of her golf career in 2008. It includes personal interviews with golfers, coaches, and family. It also covers her foundation which supports women's golf across many levels.
Produced by women, this film covers a personal side of Annika not told by the number of professional tournaments she has won.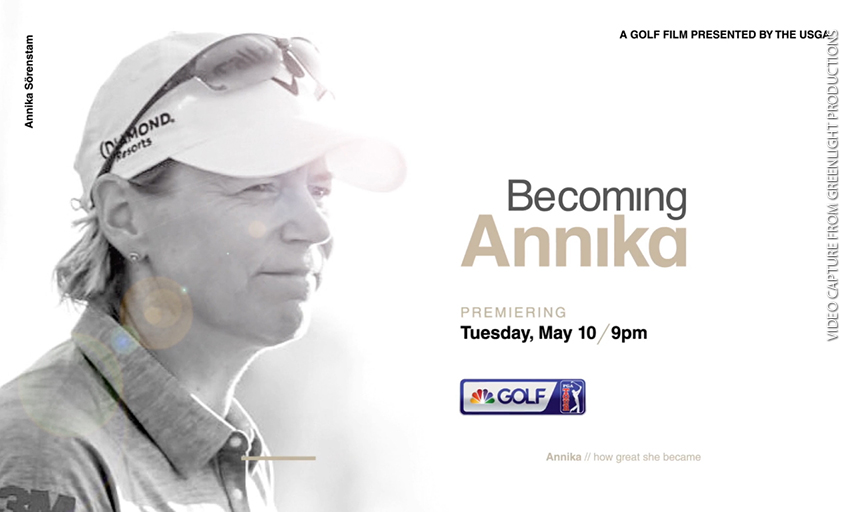 2) "The Founders"
"The Founders" is a documentary about how the LPGA was created.
13 women (Alice Bauer, Patty Berg, Bettye Danoff, Hellen Dettweiler, Marlene Bauer Hagge, Helen Hicks, Opal Hill, Betty Jameson, Sally Sessions, Marilyn Smith, Shirley Spork, Louise Suggs, and Babe Zaharias) created the LPGA by planning and organizing women's tournaments. They even set up the golf course and sold tickets.
At the time there were many misconceptions about women athletes to overcome. This documentary highlights the many challenges these women faced in establishing the first professional golf association for females.
3) "From the Rough"
"From the Rough" is a drama based on the true story of Catana Starks: the first woman and African American to coach a men's college golf team.
As many golfers were not willing to take a chance with Starks' start-up team, she had difficulty recruiting athletes. She took a group of international mismatched golfers to success at the PGA National collegiate Minority Championship. This film is about golf, but it is also about building character against difficult odds.
4) "Playing Through"
"Playing Through" is a drama based on Ann Gregory: the first woman of colour to enter the USGA Women's Amateur in the 1950s.
It is a fictional account that follows her match against another player. Their two contrasting backgrounds make for a dramatic competition.
Ironically, it is written by the man whose mother played a match against Gregory in 1959.
"Playing Through" is a new release circulating through film festivals in the USA. It is not yet showing in Canada or available yet for online viewing though with its already high praise, it may be soon! Watch for it.
5) Tee Shot: Ariya Jutanugarn
"Tee Shot" is a biography about LPGA golfer, Ariya Jutanugarn. The movie depicts Jutanugarn's rise from being a child star to her success in women's golf. The story includes her childhood, her rise in the LPGA, and many career highlights.
The major focus is on her relationship with her father and his efforts to have her capture his dream of her and her sister being successful, professional golfers. It is quite controversial as her father's impact on her and her sister's life has been criticized by its viewers.
Viewers are left wondering if her success is a win or a loss.
What are your favourite golf movies of all time? Which players do you find most inspiring? Let us know at This email address is being protected from spambots. You need JavaScript enabled to view it..